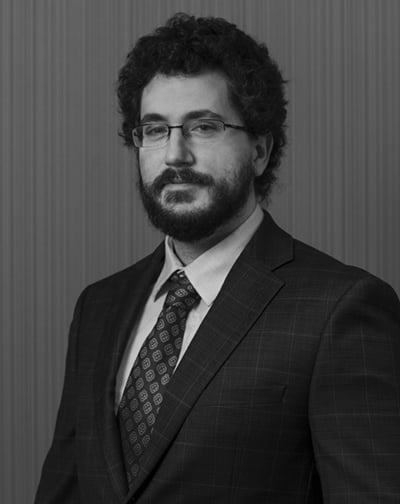 Tim Lamoureux has extensive experience practicing in federal and state courts, as well as international and arbitral forums. Mr. Lamoureux focuses primarily on intellectual property, copyright, trademark, new media, Internet, sports, and entertainment law. He has successfully litigated disputes involving film, television, comic books, music, and literature. He has also won back rights for artists and their heirs by terminating copyright transfers to protect and enforce this right against some of the biggest studios and companies across these varied industries. He also has significant experience representing video game developers and publishers, having fought, and won, for clients in multi-national disputes regarding the development of AAA games and independent titles alike, in addition to the effective enforcement of contractual rights for trademarks of brands which remain legendary in the video game industry.
In addition to his successful intellectual property practice, Mr. Lamoureux also has experience litigating and advising business clients and high-net-worth individuals in the areas of real estate, complex business and commercial litigation, construction, business ownership disputes, contract disputes, negotiable instruments, employment, general torts such as negligence, and unlawful detainers.
His experience further includes negotiating deals and preparing agreements regarding intellectual property and other business matters. He believes in listening to his clients to determine how to achieve optimal results with an effective and creative approach to litigation, negotiation, or alternative dispute resolution that is tailored to each individual matter.
Mr. Lamoureux also has had significant experience as an appellate attorney, working on appellate briefs at every level, including a petition for a writ of certiorari to the Supreme Court of the United States which received a call for response regarding the ownership of billions of dollars' worth of literary characters.
Mr. Lamoureux joins the firm from Gerard Fox Law, P.C., where he was a partner. Prior to that, Mr. Lamoureux was an associate at Toberoff & Associates. His practice is primarily based in California, where he is a licensed member of the State Bar, but further extends to multiple jurisdictions, with representations through pro hac vice admission in Nevada, Arizona, New York, Delaware, Washington D.C., and Connecticut.
Mr. Lamoureux received his J.D. from Harvard Law School, where he was a chair member and editor of the Journal of Sports and Entertainment Law. He received his B.A. in economics summa cum laude with honors from the University of Arizona, with a minor in film and television studies. He was recognized by the Economics Department as their Outstanding Graduating Senior. Mr. Lamoureux is fluent in English and French and conversational in Spanish. He is a published fiction author and a composer-musician, who enjoys producing music in his spare time.
Education
Harvard Law School
J.D.
2013
University of Arizona
B.A., Economics summa cum laude with honors
2010
bar admissions
California
U.S. District Courts for the Central and Northern Districts of California