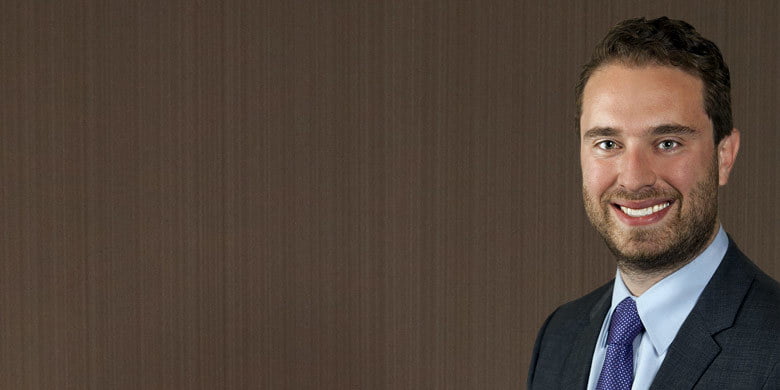 Ryan's practice focuses on representing companies in the life science and information technology industries. These range from Fortune 25 enterprises to start-ups, and include biotechnology, medical device, software, and pharmaceutical companies. Ryan assists with disputes, strategy, corporate and transactional matters, as well as with intellectual property rights including patent, trademark, copyright, and trade secret protections. His diverse educational and practice background allows him to contribute new perspectives and a business-oriented mindset to both conflicts and transactions.
In 2019 and 2021, Managing Intellectual Property magazine named him as one of the fifty most influential people in intellectual property. In 2022, he was named a World IP Review (WIPR) Leader for Patents, one of IAM's Strategy 300—The World's Leading IP Strategists, and he was a recipient of Managing Intellectual Property's Europe Cross-Border Patent Litigation Team of the Year award. In 2023, he was named one of IAM's Strategy 300 Global Leaders and again a World IP Review (WIPR) Leader for Patents.
Ryan is an experienced trial and appellate attorney, having appeared as an advocate and lead counsel in numerous state and federal courts as well as in foreign courts and arbitration proceedings. Ryan most famously managed a major international litigation and prosecution effort involving the first patent applications to disclose inventions generated by an artificial intelligence without a traditional human inventor ("AI-Generated Inventions"). The applications, filed in eighteen jurisdictions, list the AI as the inventor, and the human owner of the AI, whom Ryanrepresents, as the patent owner. On June 28, 2021, the Times of London reported that this effort successfully resulted in the world's first patent for an AI-Generated Invention in South Africa. Ryan is directly responsible for the litigation in the US and UK (together with Williams Powell in the UK) and managing the other actions.
Less famously, Ryan has managed numerous contentious matters ranging from multi-million dollar commercial disputes between large entities, to patent litigation and litigation involving complex technologies such as cryptocurrencies and decentralized finance platforms, to disputes involving wrongful termination and wrongful death.
Outside of the firm, Ryan is a mediator and arbitrator with JAMS, Professor of Law and Health Sciences at the University of Surrey School of Law, and Adjunct Assistant Professor of Medicine at the David Geffen School of Medicine at UCLA.  He is the author of The Reasonable Robot: Artificial Intelligence and the Law published by Cambridge University Press in 2020, and his legal research has also been published in a variety of leading journals and books. He is regularly featured in media outlets such as the New York Times, Wall Street Journal, and Financial Times.  Ryan also works as an expert witness which has included testifying in federal court.
Ryan is a physician, attorney (licensed in California and New York), and patent attorney in the United States, as well as a solicitor advocate in England and Wales. He is board-certified by the American Board of Legal Medicine (ABLM). Ryan is a graduate of the University of Surrey School of Law (PhD), Yale Law School (JD), University of California, San Diego School of Medicine (MD), Emperor's College (MTOM), and University of California, Los Angeles (BS).
Education
University of Surrey School of Law
PhD, 2020
Yale Law School
J.D., 2011
University of California San Diego
School of Medicine M.D., 2011
Emperor's College
M.T.O.M., 2005
summa cum laude
University of California Los Angeles
B.S., 2005
summa cum laude
BAR ADMISSIONS
U.S. Supreme Court
U.S.C.A., Federal Circuit
U.S.C.A., Second Circuit
California, New York, U.S.D.C.
Central District of California
Eastern District of New York
Southern District of New York
Registered Patent Attorney with the U.S. Patent and Trademark Office
REPRESENTATIVE MATTERS
Lead trial attorney for plaintiff in a dispute with her business partners. The jury found for the plaintiff on all claims including labor code violations, breach of contract, and fraud and awarded punitive damages.
General Counsel of a biotechnology company from the time it went from preclinical development to phase two clinical trials.
Outside general counsel and head of intellectual property to a variety of emerging companies.
Counsel for numerous early-stage companies assisting with corporate formation, financing, and contractual matters.
Counsel to an information technology company threatened by a large multinational corporation with intellectual property infringement.  The case ended with a substantial settlement for the information technology company.
Counsel to a plaintiff alleging conversion of cryptocurrency by a decentralized finance platform.
Counsel to a physician alleging wrongful termination and subsequent retaliation from a large practice group.
Counsel to a manufacturer suing a foreign vendor for breach of contract, prevailed on majority of claims and defeated all counterclaims in cross-motions for summary judgment
Counsel to a variety of clients managing all aspects of intellectual property protection, including successful international patent and trademark prosecution.
Successfully defended against trademark oppositions.
Patent invalidity and freedom to operate opinions.
Amicus (friend of the court) counsel for appellant who lost a trial for medical expenses for a lung transplant.  The Appellate opinion held that immigration status is irrelevant to a personal injury action not claiming damages for lost earnings or earnings capacity, and that immigration status is not relevant to credibility.
PUBLICATIONS
Abbott, Ryan. The Reasonable Robot: Artificial intelligence and the Law, Cambridge University Press (2020)
Abbott, Ryan. I Think, Therefore I Invent: Creative Computers and the Future of Patent Law, Boston College Law Review, Vol. 57, No. 4 (2016).
Abbott, Ryan and Ian Ayres. Evidence and Extrapolation: Mechanisms for Regulating Off-Label Uses of Drugs and Devices, 64 Duke L.J. 377 (2014).
Abbot, Ryan. World Intellectual Property Organization, Documenting Traditional Medical Knowledge (2014).
Abbott, Ryan. Big Data and Pharmacovigilance: Using Healthcare Information Exchanges to Revolutionize Drug Safety, 99 Iowa L. Rev. 225 (2013).
Abbott, Ryan and Michael Cohen. Medico-Legal Issues in Cardiology. Cardiol Rev. 2013 Sep-Oct; 21(5):222-8.