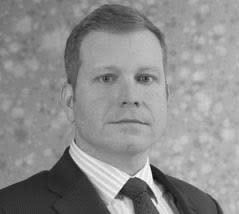 Andrew M. Purdy
Partner

Orange County Office
Andrew M. Purdy is a seasoned litigator with years of experience both prosecuting and defending his clients' interests in high-stakes civil matters. His current practice centers on litigating trade secret and intellectual property matters, complex bet-the-business disputes, shareholder actions, and consumer antitrust class actions.
Andrew maintains a national practice, having litigated and tried a wide array of cases in federal and state courts throughout the country. He has extensive experience at all stages of civil litigation—from case investigation and inception to fact and expert discovery and trial—and has consistently achieved favorable results for his incredibly diverse client base.
Andrew began his legal career in the litigation departments of large international firms (Latham & Watkins, Orrick, Morgan Lewis), and later honed his skills by practicing at a San Francisco-based plaintiff-side litigation boutique. Prior to joining Brown, Neri, Smith & Khan LLP, Andrew ran a thriving solo litigation practice in Orange County.
Andrew received his J.D., cum laude, from American University, Washington College of Law, where he was an editor of the American University Law Review. He received his B.A., cum laude, from Vanderbilt University in Political Science, with minors in Russian Language and Literature and European Studies.
Andrew was selected as a Northern California Super Lawyer "Rising Star" in 2015, 2016, and 2017, and a Southern California Super Lawyer in 2019, 2020, 2021, 2022, and 2023.
Education
American University, Washington College of Law
J.D. cum laude
2002
Vanderbilt University
B.A., cum laude, Political Science
1999
BAR ADMISSIONS
California
New York
U.S. Court of Appeals for the Second and Ninth Circuits
U.S. District Courts for the Central, Eastern, Northern, and Southern Districts of California
U.S. District Courts for the Eastern and Southern Districts of New York
LITIGATION EXPERIENCE
• Serving as lead counsel and directing litigation strategy for a leading California-based cannabis products company pursuing multimillion-dollar breach of contract and fraud claims in private arbitration against a former business partner.
• Serving as lead IP counsel for a corporate marketing executive pursuing her Silicon Valley-based former employer in the Northern District of California for failing to compensate her for developing a comprehensive marketing, rebranding, and product repositioning strategy and plan for the company.
• Directed the investigation, litigation, and discovery strategy for a direct purchaser class
pursuing federal antitrust claims in the Northern District of California against the leading
global manufacturers of passive electronic components.
• Served as lead counsel for a U.S. subsidiary of a large international garment manufacturing company pursuing trade secret theft, conversion, fraud, and breach of fiduciary duty claims in Los Angeles Superior Court against a former business manager and LLC member.
• Served as lead counsel for a venture-backed start-up defending against negligence and negligent design claims resulting from product testing failure, and pursuing the start-up's CGL coverage claims.
• Served as co-lead counsel for a federally-recognized Native American tribe pursuing civil RICO claims in the Eastern District of California against former tribal officials and abettor defendants for their embezzlement of tens of millions of dollars in tribal funds.
• Served as lead counsel for an LA-based television production company defending against fraud, negligence, and interference claims, and pursing similar cross-claims against a former officer and owner.
• Obtained summary judgment for a prime brokerage and securities settlement and clearing firm in San Francisco Superior Court against a high-profile plaintiff's claims of market manipulation in violation of the California Corporations Code.
• Conducted an internal investigation for a Fortune 50 company into accounting fraud allegations against an acquired subsidiary's senior officers, and coordinated with federal and foreign law enforcement authorities conducting parallel criminal investigations.
• Defended several Silicon Valley-based directors targeted by the DOJ and SEC in connection with headline-grabbing insider trading claims.
• Defended a global professional services firm in the nationwide criminal, civil, and regulatory actions resulting from Enron's collapse.