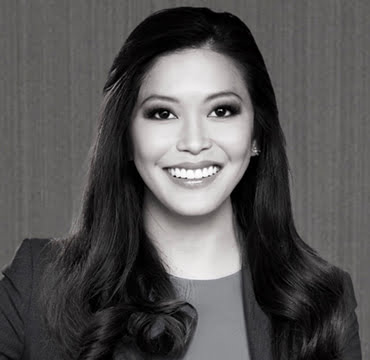 Anita P. Wu is an accomplished litigator with more than 15 years of experience litigating high-stakes matters in federal and state courts – including lawsuits over complex business matters, professional liability, corporate governance, securities, bankruptcy, tax, contract and employment issues. She has a long track record of obtaining highly favorable results on behalf of her clients, including on motions, in settlements, on trial, and on appeal. She has successfully defeated lawsuits claiming hundreds of millions of dollars in damages. She has also represented clients in government and regulatory investigations and proceedings by the U.S. Department of Justice, U.S. Securities & Exchange Commission, U.S. Department of Homeland Security and California Medical Board.
Anita has consistently been recognized as a leading litigator, including being named by Super Lawyers and Los Angeles magazine as a "Rising Star" in Litigation for 8 consecutive years and as one of the "Top Women Attorneys in Southern California."
Anita graduated magna cum laude from Yale University in 2003 with Distinction in Philosophy, and received her law degree from Yale Law School in 2006. While in law school, she served as Co-Chair of the Yale Moot Court of Appeals, and editor of the Yale Journal of International Law. She was elected to represent the law school in the Yale Graduate & Professional Student Senate. In addition, Anita was a John Fletcher Caskey Prize Finalist in the Yale Mock Trial Competition, and Thurman Arnold Prize Semi-Finalist in the Yale Moot Court Competition.
Prior to joining BNSK, Anita was a litigation attorney with Latham & Watkins LLP for 10 years, handling complex business litigation on behalf of industry-leading companies, their officers and directors, financial institutions, and accounting firms. She later joined Loeb & Loeb LLP, where she focused her practice on representing high net worth individuals and public figures in litigation involving private wealth, trust and estate, fiduciary and business disputes. She was named a leading Trust & Estate Lawyer in 2021 by Lawyer Monthly's Women in Law Awards.
Anita also has substantial experience handling matters on appeal, and previously worked at the U.S. Department of Justice's Civil Appellate Division in Washington, D.C. She has authored winning briefs in matters before the California Court of Appeal, the California Supreme Court, the U.S. Courts of Appeals for the Third, Ninth and Tenth Circuits, and the U.S. Supreme Court. In 2020, Anita's oral argument before the California Court of Appeal in Rallo et al. v. O'Brian resulted in a complete victory and a unanimous opinion affirming the trial court dismissals she had won on behalf of the estate of deceased actor Hugh O'Brian.
Anita currently serves as the President of the Yale Club of Los Angeles, with nearly 10,000 Yale alumni and affiliated members. Anita has also served as the national Chair of Law Practice Management for the American Bar Association's Young Lawyers Division, and on the Editorial Board of Los Angeles Lawyer. She served on the Associates Advisory Board of the Legal Aid Foundation of Los Angeles from 2007-2016. In addition, Anita is frequently asked to conduct training for lawyers and students on effective legal writing, oral advocacy and law practice management.
Education
Yale Law School
J.D., 2006
Yale University
B.A., Philosophy, 2003
magna cum laude with Distinction
bar admissions
California
U.S. Court of Appeals, Ninth Circuit
U.S. District Court for the Central District of California
U.S. District Court for the Southern District of California
U.S. Bankruptcy Court for the Central District of California