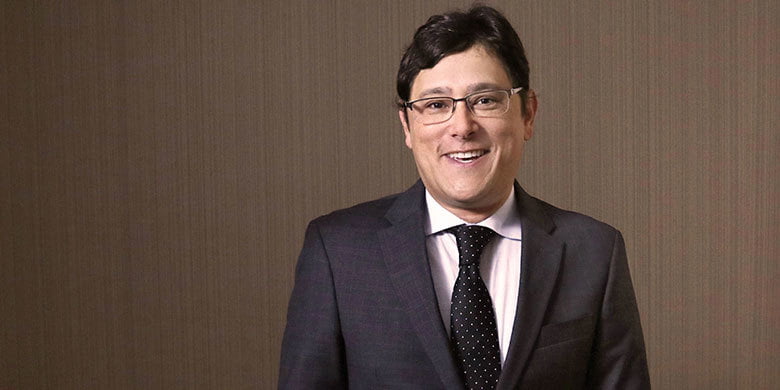 Geoffrey Neri has substantial trial and appellate litigation experience in both state and federal courts. He focuses primarily on complex business, commercial and entertainment-related disputes. However, Geoff has engaged in a wide variety of representations, advising clients ranging from individuals under government investigation to small business owners to one of the world's largest bond investment funds.
Geoff's practice is not limited to trial work. Drawing on his experience as a former federal appellate law clerk, Geoff has drafted briefs for submission in both the California Supreme Court and the U.S. Courts of Appeal. In a successful appeal to the Ninth Circuit Court of Appeal, Geoff helped gain political asylum in the United States for a foreign national facing persecution for his religious beliefs. In an appellate amicus brief submitted to the California Supreme Court, Geoff raised public policy concerns on behalf of California business owners regarding the extension of California's statutes of limitation for employment discrimination claims.
Prior to joining the firm, Geoff was an associate with Miller Barondess, LLP, Latham & Watkins LLP and served as a law clerk to the Hon. D. Michael Fisher on the U.S. Court of Appeals for the Third Circuit. Geoff has also worked for a large national law firm in Washington, DC, and maintains his license to practice in the District of Columbia and Virginia, in addition to California.
Geoff received his J.D., cum laude from Georgetown University School of Law, where he was an Executive Editor of the Georgetown Law Journal. He received an M.A., cum laude in Psychology from Boston University and dual B.A. degrees in English and Philosophy from Boston College (Honors Program). Geoff is also a pianist and drummer and holds a professional diploma in jazz piano from the Berklee College of Music.
Education
Georgetown University Law Center
J.D., cum laude
2005
Boston University
M.A., cum laude
1995
Boston College
B.A., Honor's Program
1993
CLERKSHIP
Hon. D. Michael Fisher
U.S. Court of Appeals for the Third Circuit
LITIGATION EXPERIENCE
Won a jury verdict awarding $2.3 million, including punitive damages, for the breach of an oral partnership agreement.
Won bench trial defense verdict and obtained complete dismissal of claims in joint venture dispute.
Defended and settled dispute between former law firm partners and negotiated dissolution of the firm.
Negotiated compromise of multimillion dollar dispute among members of limited liability company.
Represented brand management company in breach of contract and fraud action against entertainer Britney Spears and Britney Brands, Inc., among others.
Represented rock musician Axl Rose of Guns N' Roses in multimillion dollar breach of contract and fraud lawsuit against video game maker Activision Blizzard, Inc.
Represented boxer Roy Jones, Jr. in accounting negligence action against his former financial advisors, including one of the biggest accounting firms in the State of Florida.
Defended former officers and directors of EZ Lube in federal bankruptcy proceedings and insurance coverage dispute.
Represented real estate development company in breach of contract and promissory estoppel claims against City of La Quinta.
Defended major Los Angeles-based law firm against professional negligence claims; successfully negotiated favorable settlement of all claims.
Participated in representation of investors in the Terminator motion picture franchise in federal bankruptcy proceedings.
Participated in defense of one of the world's largest bond funds against market manipulation class action lawsuit seeking hundreds of millions of dollars in damages.
Participated in defense of NYSE-listed, Chinese-based company against securities class action lawsuit seeking millions of dollars in damages.