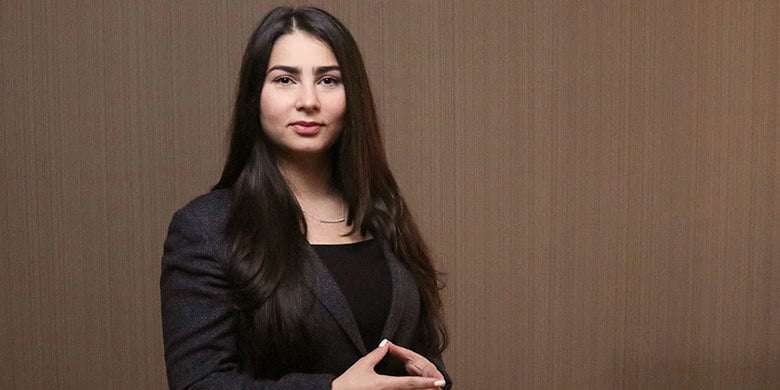 Nona Yegazarian
Associate
Nona Yegazarian joined Brown, Neri, Smith & Khan in August 2016 as a law clerk, and came on as an associate attorney after passing the July 2017 California bar exam. Since joining the firm, Ms. Yegazarian has gained extensive experience in commercial litigation, including financial elder abuse, securities litigation, partnership disputes, and contract disputes.
Before joining Brown, Neri, Smith & Khan, Ms. Yegazarian gained a varied range of experience. She served as a law clerk for the Los Angeles District Attorney's Office, Organized Crime Division, where she assisted in prosecuting crime rings. She then served as a judicial extern at the U.S. DOJ, Executive Office of Immigration Review (EOIR), where she assisted federal immigration judges by conducting legal research and drafting decisions for cases pertaining to removability, waivers, adjustment of status, cancellation of removal, asylum, withholding of removal, and protection under the U.N Convention Against Torture. Following her time at EOIR, Ms. Yegazarian served as an Enforcement Legal Intern for the Financial Industry Regulatory Authority (FINRA), where she conducted in-depth research and drafted memoranda involving federal, SEC and FINRA rules and regulations, participated in trainings on the financial regulatory scheme, and assisted in on-the record testimonies. Finally, immediately before joining Brown, Neri, Smith & Khan, Ms. Yegazarian served as a Summer Honors Program Legal Intern, in the Los Angeles regional Enforcement office of the U.S. Securities and Exchange Commission (SEC). There, she worked with attorneys and forensic accountants on developing evidence and legal strategies in enforcement actions, independently conducted investigative witness interviews, and participated in testimonies and depositions.
Ms. Yegazarian, also spent a year serving at the pro bono Straus Institute for Dispute Resolution Investor Advocacy Clinic, where she, under the supervision of the clinical director, represented clients with claims and household incomes of less than $100,000 in settlements and FINRA arbitrations against broker-dealers.
Ms. Yegazarian holds a B.S. in Business Administration, along with minors in International Relations and Russian, from the University of Southern California, Marshall School of Business. She received her J.D. from Pepperdine University, School of Law. She also holds a certificate in Dispute Resolution from Pepperdine's Straus Institute of Dispute Resolution, and a certificate in Entrepreneurship and the Law from Pepperdine's Palmer Institute.
Education
Pepperdine University, School of Law
J.D., cum laude
2017
University of Southern California
Marshall School of Business
B.S. Business Administration
magna cum laude
2014
BAR ADMISSIONS
California
Central District